Dhivehi Rayyithunge Party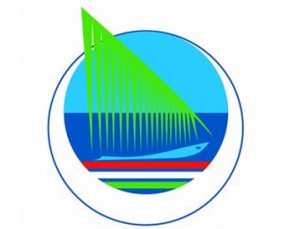 DRP is an interesting (non)player in this 2013 election: it is the third largest party in the country with over 22,000 recorded in February this year but has not put forward a candidate of its own. Instead, its leader Thasmeen Ali, chose to become the running-mate of incumbent Mohamed Waheed Hassan Manik who—without a party of the required minimum 10,000 members—is running as an independent.
DRP was originally formed in 2005 by then president Maumoon Abdul Gayoom, who was defeated in the first ever democratic elections in the history of Maldives held in 2008. Three years later, Gayoom who played the peculiar role of the party's 'Supreme Leader', fell out with Thasmeen the 'actual leader' and formed the Z-DRP, which became what is now known as the Progressive Party of Maldives (PPM). Coming up to this 2013 election DRP, like all other parties except Maldivian Democratic Party (MDP), was in Waheed's Broad Coalition which has since narrowed so much that the only players remaining are Waheed and DRP.
DRP has several populist political figures such as MP Rozaina Adam as well as respected technocrats like its Parliamentary Group leader Abdulla Mausoom, but  Thasmeen's decision to abandon its plan to put forward a presidential candidate and, instead, tie what was once the second largest party to the party-less Waheed has alienated a large share of its support base. It has also effectively ended DRP's identity as a political party with an agenda of its own. Thasmeen is best known among the people for massive debts.
There is not much else to say about DRP as it has not only failed to publish a manifesto but also lacks a website through which any information on its current activities or future plans can be gleaned.
Backing: Mohamed Waheed Hassan Manik, Candidate No. 2, No party
No. of registered members: 22,501 (February 2013)