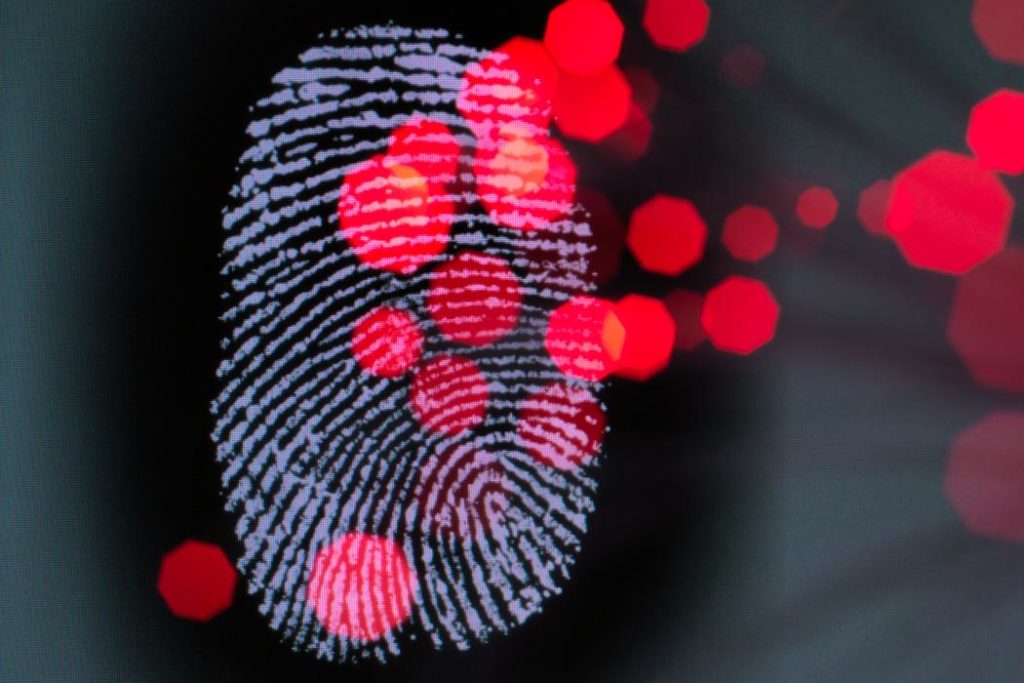 by Mushfiq Mohamed
Two years ago, in November 2019, the Deaths and Disappearances Commission (DDCom) published its report on Dr Afrasheem Ali's killing on 2 October 2012. It was the first time the widescale operations of violent groups associated with religious beliefs was acknowledged and detailed by an official source in the Maldives. When the war in Syria escalated in 2012 and Maldivian foreign fighters flocked to the conflict zones in the Middle East, the Maldives was in a state of disarray, a military-backed coup against the first democratically elected government had created a power vacuum and heightened disorder. The news of young Maldivian jihadis and their families fleeing the country saturated the media.
It was a time when transnational Salafi-Jihadist groups were not only dividing into factions based on ideological differences but also multiplying for the same reason. The stories of Maldivians leaving to fight in Syria and Iraq seemed linear, unlike the mutually constitutive disaster of today, where the jihadi outflow is now rippling back, or on their way back to home – with or without the Maldives government's knowledge.
The State of Maldives is an organism with its unique memory and trajectory, consisting of multiple cells programmed to spit and swallow the non-conforming, the dissidents, the undesirables. If the new mutations contradict pre-existing hereditary (dis)information, they must be stamped out. And what better way to enforce these unwritten rules than through society's disaffected? – reintegrating through repentance by eradicating free thought.
The state is protecting several individuals named in the investigative reports, leaving them free to conduct alleged terrorist activities, to issue violent threats – often openly on social media –and to build their capacity to follow through on the threats.
The DDCom lines of enquiry
The DDCom's investigation followed four main lines of enquiry. Whether Afrasheem's murder was politically motivated and perpetrated by officeholders in the previous government. Whether his murder was a result of internal party politics and competition. Whether the assassination was carried out to unduly influence the 2013 presidential elections. Whether Afrasheem was extrajudicially killed because of differing religious views.
Three individuals were investigated. However, the prosecution only submitted charges against two, and only one was convicted in January 2013. The prosecution did not appeal the acquittal. The investigation was incomplete, as DDCom stated in its report, the police investigation had not identified those who planned the murder and more importantly their motives.
The DDCom found itself in an impossible situation with many of the suspects who had fled the country to Syria and Sudan with the help of the acquiescent former government. What's more, witnesses began refusing to give statements, fearing for their security and safety, without an existing witness protection regime.
Extremist jihadi groups have been operating in the country for a while. The bombing in the Sultan Park was their doing. Al-Qaeda cells operating in the Maldives are divided into small cells each with a name like A, B,C,D. Members of Cell A has no knowledge of who is in Cell B. Each cell has an Ameer. Each Ameer does the recruiting for their own cell.

Anonymous Witness No:1, testimony to DDCom
The secret witness told investigators that he had been recruited by Al-Qaeda in 2011. "In 2014, when Abu Bakr al-Baghdadi announced the ISIS Caliphate during Ramadan (on 29 June that year), the local Al-Qaeda leadership broke into factions." According to the DDCom report financing, evangelism, and other activities are controlled by three different wings of the groups. They believed that the Muslim Ummah must wholeheartedly accept al-Baghdadi as the Caliph, and it was their religious duty to do so.
Speaking about the financers, the witness said, "for instance, they believe all lawyers are disbelievers, their blood and property are 'halal' (or fair game)." The financers' Salafi beliefs, he said, is deliberately hidden. "Their speech would be casual. They would not greet saying 'Assalam Alaikum' when they speak over the phone. They would not sport a beard. Even if they did, it would appear casual."
Religious conflict, the other pandemic
The picture is much more complex and one that is constantly moving. As the secret 'former radical' witness revealed, the terrorist cells are backed by a network of business (the financers) and shielded by political actors (the beneficiaries). Criminal gangs and their infiltration of politics have been researched and documented. And in a country whose nationalism is religious, sectarian violence is a useful technique to silence those who make the powerful uncomfortable. It is political parties that have created a market in the underworld landscape, giving these violent groups a sense of purpose and income for doing their bidding – whether it is intimidation and killing of political opponents, or providing security when a rival gang is used by a rival party to intimidate a member of one's party.
The perception of who is a criminal and who is not is unilaterally decided by the cash flow into party politics. Those accused of criminal activity have learned from politicians and religious leaders that involvement in local politics is the only way to ensure immunity from prosecution or imprisonment.
The DDCom report goes into detail about the financers and those leading operations of the terrorist cells in the country. Unapologetically naming names and uncovering covers. In a country with so little social mobility, blood-lusting vigilantism is a business that makes bigger bucks per hit. Through the secret witness's testimony, the DDCom was able to dissect the dynamics of the splinter. "Now that this group has split into factions, the ISIS faction is led by [name redacted]. The other Al Qaeda faction, which gave its allegiance to Jabhat al Nusra, operates in Syria and Iraq. That faction is led by [name redacted]. The next in line in that faction is [name redacted], and [name redacted] under him. He maintains that the "Jabha" faction is "led by [name redacted], who lives in Feydhoo in Seenu Atoll. He is native to Feydhoo in Addu Atoll—he owns the fabric shop on the island." The witness added: "Before the group [Jabhatal Nusra] split, a businessman [name redacted] joined it and became its primary financer."
Non-violent Salafis inform the Salafi-Jihadis, meanwhile opposition politicos and their social media fodder normalise religious violence through the mantra of 'they deserved it for offending religious sensitivities.' The opposition, who do not appear or identify as Salafi, exploit these fissures adding another layer of legitimacy to the threats first expressed by fundamentalists and violent extremists. This works like clockwork; social media then fuels and expedites the chances of stochastic attacks or expulsion fearing persecution.
The A-Z of 'the Horsemen of the Apocalypse'
A villain in a play can be effortlessly made into a hero in six simple acts. First, show the villain in their most grotesque form; juxtapose it with the villain's perspective, humanise them. Add layers of redeeming qualities to the character as the story goes on. Now introduce villains way worse than the original villain. The first villain, less villainous than his new colleagues, then goes through a series of events that demonstrate s/he has turned over a new leaf and is now making the choices only a hero would. And voila, the villain is a hero.
Based on the Maldives experience, the entire process gets so much easier if you provide the masses with some novel entertainment. See, for example, the Horsemen of the Apocalypse.
In March this year, Maldives Twitter was both enamoured and disgruntled when a red-bearded horse whisperer, W, who obtained permissions to import horses and start an equine business in the southern city of Addu. Horse riding is not what brings tourists to the island nation where 99% of the territory is sea. Some social media users praised W, liked and retweeted his posts knowing full-well he was one of those named in DDCom's 2019 report. The announcement of his new equine business was announced almost a year after W had been named as a leading financer of Salafi-Jihadist activities in the country. Who could forget V and his bros, who abducted Maldivians suspected of being religious or sexual minorities in June, a few months before Rilwan's abduction in August 2014? He, too, chose the enterprising path, opening a gym and rebranding as a spearfishing fitness-warrior.
Another individual, X, who was charged but acquitted for the forced disappearance of Ahmed Rilwan, the journalist and blogger who was abducted in 2014, contested in MDP's upcoming internal elections but was disqualified after pressure from Rilwan's family. "Innocent until proven guilty", the party said in defence, after using the family's tragedies to win the 2018 election. The former Prosecutor General did not appeal the acquittal. X was also seen playing bodyguard during President Ibrahim Mohamed Solih's campaign. Another MDP activist with gang connections, named in the DDCom report, Y, who was one of the two individuals prosecuted for Afrasheem's murder but acquitted, has also wiggled his way into local politics as an MDP activist. He is currently one of the activists campaigning for those running for MDP's national congress.
The other, Z, a PPM council member from 2013 until March 2019, openly threatened slain writer Yameen Rasheed on Twitter on 24 December 2011 in Dhivehi: "The blood of disbelievers like you is halal for all Muslim Maldivians." He did not stop there. Z came back a month later with more threatening tweets. "Those who need to be exterminated from this country", he tweeted after tagging seven individuals, including Yameen and Ismail Hilath Rasheed, an LGBTQI+ blogger whose throat was slit in a near-fatal attack in June 2012, five months after the tweets with death threats. Z is a well-known lackey of former president Abdulla Yameen. He was summoned to the DDCom in December 2019. Z also contested—but later dropped out—in PPM's race for the parliament in 2019.
The 2019 DDCom report annexed text message exchanges between the slain MP and cleric, Afrasheem and the former Islamic Minster, Mohamed Shaheem Ali Saeed, that contradict his statement given to DDCom investigators in December 2018. Shaheem claimed to the DDCom that Afrasheem's TV Maldives appearance on 1 October 2012—a few hours before his killing—was a last-minute request from Afrasheem. Although, as DDCom's 2019 report states, text messages from 12 September to 1 October 2012 show that Shaheem organised and offered the TV slot to the late MP. Further to that, the DDCom report states that these events hauntingly demonstrate that Afrasheem was intensely distraught and given an ultimatum to publicly repent within a specific period, or violent gangs would not hesitate to resort to vigilante violence.
To the bitter end
These examples show the collision and convergence of the political, the financial, and the criminal. In the Maldives, forgiveness and a clean slate is given to the most unforgivable. Will they leave many a wreath for the murdered Maldivian writers, or will those who threatened them while they were alive be celebrated?
Few came to Afrasheem, Rilwan and Yameen's defence. How can a person claim to have the authority to take matters into their own hands and kill or threaten with full impunity? Why did no one ask him what authority any individual has in policing another's faith? More importantly, why are those who incite and act out violence and hatred left without prosecution?
It appears that many still believe in the "their blood is halal" rhetoric, or don't care to counter it. That individuals, fashioning themselves as religious warriors doing god's work on earth, can threaten people with death and play with their lives as they wish if a religious line is crossed. To make sense of the increasing political violence in local politics, the links between criminal gangs, the police, politicians and clerics need to be investigated further. If action is not taken based on nuanced evidence of terrorist financiers and their enablers, the details and witnesses disappear, relegating justice solely into mythical dimensions.
---