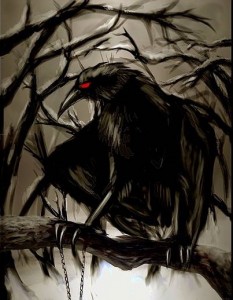 by Azra Naseem
However you feel about MDP protests, you cannot say they are lacking in imagination.
When they were at Raalhugan'du, MDP activists' first base after the coup, the place had a buzz similar to the Occupy sites that sprang up in cities across the world in this year's anti-capitalist fervour. There was music, political oratory, poetry, and pudding. The young, the old, the city-folk and the islanders mingled, united in their condemnation of the coup.
Having been sent packing from Raalhugan'du, accused of possession of condoms and beer, MDP activists have transferred the atmosphere to street demonstrations. Now they come with drums, slogans, baton twirlers, and clever placards.
Now we have the Case of the Missing Crows at Usafasgan'du. Who let the crows out? Did they engineer a great escape, tired of the crowd incessantly cawing for early elections? Or, did the police kidnap them as is alleged?