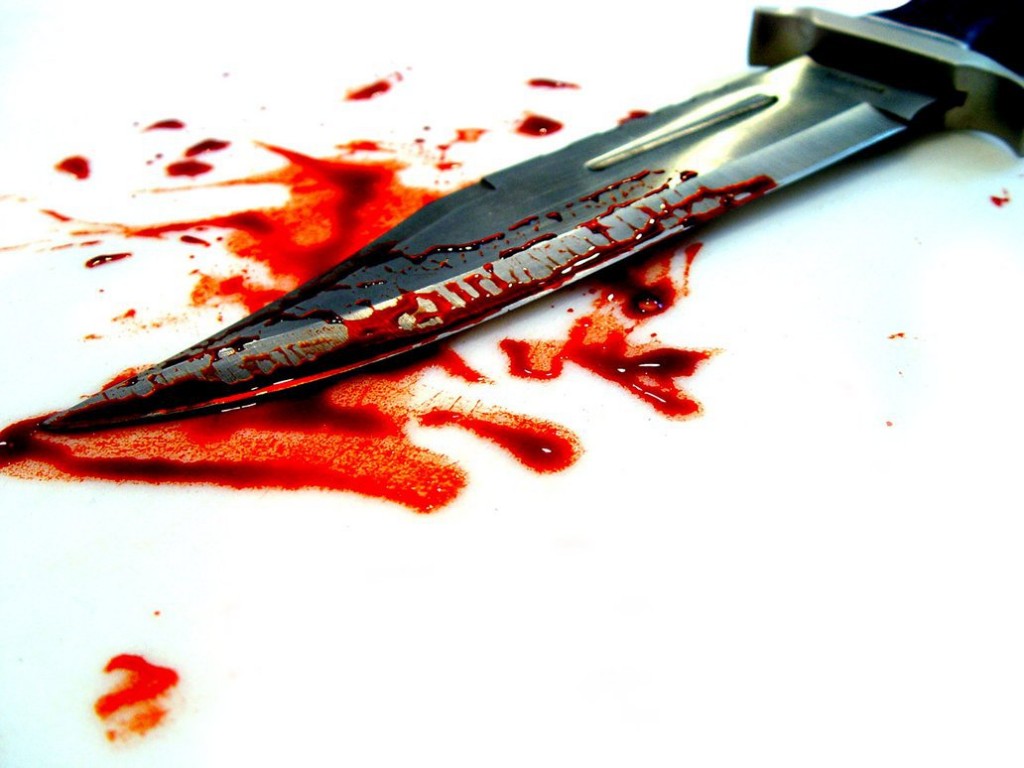 by Azra Naseem
In the early hours of this morning a 24-year-old Bangladeshi waiter, Shaheen Mia, was brutally murdered at a Male' café he was working in. A group of masked men stabbed him to death. The day before, on the island of Mundoo in Laamu Atoll, another young man, 29-year-old Ali Ziyadham, was knifed to death allegedly in an argument among a group of men who were drinking home brewed alcohol. Last month, on 22 February, a 24-year-old was murdered outside his home in Male', he was almost decapitated. In January, in the island of Vaavu Rakeedhoo, a three-year-old boy was beaten to death by his mentally ill mother, herself a victim of sexual abuse over a long period of time. All in all, since November 2013, there have been 12 murders and three abductions in the Maldives. Few have received justice.
Ex-Defence Minister Mohamed Nazim was fired on 20 January. Police raided his home in the middle of the night and 'found' weapons. Charged first with conspiracy to overthrow the government and later with importation of weapons into the country, he was remanded in custody. Before being imprisoned Nazim gave a press conference in which he said, 'no Maldivian citizen will have safety and security.' He could not have made a truer statement. Law and order are now non-existent in the once peaceful islands.
Just a short decade or so ago, a murder in the Maldives was a rare occasion that got the whole country talking. Back in the early 1970s, a German tourist killed his girlfriend in a Male' guesthouse. Throughout the eighties and well into the 1990s, Maldivian people still spoke of the murder in hushed tones—killing was such a rare occurrence that people could not forget even the smallest details about the event. Today, killing is so common it is hard to remember who, when or why.
The blame must be taken squarely by the failed criminal justice system of the Maldives. Investigations are set to fail—often deliberately—at all stages: the police never seem to find evidence; when they do, they charge the wrong person; or when the right person is charged, the courts release them for 'lack of evidence' or wrongfully obtained evidence, or to teach the government a lesson. In 2011 Judge Abdulla Ghazee, whose continued releasing of violent offenders had made him a national security threat, released a suspected murderer, Shahum Adam, to teach the Health Ministry a lesson. He went on to kill again.
In the year that followed Ablow Ghazee's release from custody on 7th February 2012, after Mohamed Nasheed was deposed on the pretext of having acted unconstitutionally by having the lawless judge taken into military custody, there were nine murders.
The first was of 21-year-old Abdulla Muheeth (Bobby), killed by gangs in what turned out to be a case of mistaken identity. On the night he was killed, there were three other violent attacks in Male'. Muheeth's killers are awaiting the death penalty. Less than a month after Muheeth's death, 33-year-old Ali Shifan was attacked and killed by two men on a motorbike in Male'. The next victim was a 75-year-old woman, Fathimath Zakariyya, attacked and killed in her own home on the island of Neykurendhoo; the next a 65-year-old man, Hassanbe, on the island of Maafaru, also attacked and killed in his own home; he was followed by a 16-year-old schoolboy, Mohamed Aruham, attacked and killed while sleeping on a park bench in Male'; 65-year-old lawyer Ahmed Najeeb came next, killed and thrown into a garbage bin; he was followed by a 26-year-old policeman, attacked and killed while on duty on the island of Kaashidhoo; then came the murder of 46-year-old MP Afrasheem, brutally attacked just outside his own apartment; followed by Moneerul Islam, a Bangladeshi worker, also killed in his own home in November 2012.
There was a drop in the number of killings after that, with three in total in the year 2013 – one in March, in July and in December of that year. In 2014, however, the number of killings went up again—five lives were taken violently that year. In 2015, only in its third month, this morning's murder of Shaheen Mia is the year's fourth.
The police are not doing their job of law enforcement, and of protecting and serving the community. As observers have pointed out, their main focus seems to be on the political rather than the criminal.
@aisthu Mi gaumuga adhabu dhenee siyasi fikurah balaafa. Jinaai kuh koffa minivankan mathee ulhenvee.

— Mariyath Mohamed (@EhJu) March 22, 2015
Hundreds of policemen and women are deployed to man every peaceful protest; a flurry of press releases and media briefings precede and follow any demonstration; and dozens are taken into custody from each of them. The gangs that operate on the fringes of these protests, meanwhile, get away with throwing crude oil, chilli water and even petrol at the demonstrators; and with attacking them physically. The only purpose of the police seems to be to stifle opposition to the government, to enforce the government's power, and to keep people from rising up against it.
The current Home Minister, Umar Naseer, competed in the PPM primaries as a presidential candidate in the 2013 election. He lost to the incumbent president Abdulla Yameen Abdul Gayoom. According to Umar, Yameen rigged the primaries to win. In the subsequent fallout, he alleged that Yameen has deep connections with the gangs of Male'; and also that the President was connected to the murder of MP Afrasheem Ali.
Once made the Home Minister in Yameen's government, however, he has gone silent on whatever it is that he knows about the president and his gangs. Not only is he silent on Yameen's alleged criminal activities, but also on any criminal activity. He is Home Minister in name only, his wings cut and vocal chords either bought or being held to ransom. He has no power over the police either. This week, he resorted to issuing orders to the police through Twitter, so powerless is he.
More recently, former PPM MP Ahmed Mahloof who has now been kicked out of the party, has come up with similar allegations of Yameen's criminality. He implicates Yameen's right-hand man in government, Tourism Minister Ahmed Adeeb, of being as closely connected with the gangs of Male' as Umar accused Yameen of being. According to Mahloof, Adeeb knows what happened to journalist and blogger Ahamed Rilwan, abducted at knifepoint from outside his home in August 2014. Pictures of Yameen and Adeeb with members of Male's various gangs are everywhere. Pictorial evidence shows Adeeb's connections with gangs exist not only at the local level but also the international – he posed shamelessly with the notorious Artur brothers from Armenia, implicated in arms and drugs smuggling worldwide.
The fact is none of these people with information—Nazim, Umar or Mahloof—are willing to share what they know with the public. It may be because the information is their only bargaining tool, it could be what keeps them alive. According to what Nazim has been revealing in his sham trial, police acts as thugs when commanded by Adeeb, Yameen's proxy. In October 2014, a group of masked men wielding machetes cut down the areca nut palms lining Male's main streets. The perpetrators were never identified by the police. According to recent revelations by Nazim during his on-going trial, it was the Special Operations police, pretending to be gang members who committed the crime. Rumour has it that Yameen suspects the trees have been used to put a curse on him using black magic.
The police are also implicated in enabling, and the cover-up of Afrasheem's murder—they were on duty, closing the roads to his home when the murder occurred. Did they let the killer in, then closed off the road so there would be no witnesses? The public widely suspects they had a role in the abduction of Rilwan. An eyewitness to his abduction called the police immediately after seeing a man being bundled into a car at knifepoint from outside Rilwan's apartment on the island of HulhuMale'. They did not respond, and never publicised the event allowing Rilwan's disappearance to go unknown for days. They are still deliberately neglecting the investigation, hiding, obfuscating, impeding any progress. In the killing of Ziyadham on the island of Mundoo on Friday night, according to local media, people reported unrest to the police repeatedly, suspecting something was about to go very wrong. The police did not respond, arriving on the island hours after the killing despite having hours to have prevented it from happening. Less than an hour ago, in response to the latest killing, the police have told local news outlet cnm.mv that it 'believes' all citizens are safe.
A deadly mixture of deliberate collusion with violent gangs, the country's incompetent law enforcement authorities, and the unqualified corrupt judiciary, has made life in the Maldives hell for its inhabitants.
This government is an utter failure on every level. Yet, half the people are fighting to keep it, and the judiciary, in place.
---
Visit mvmurders.com for details of murders in Maldives since 2001.
Pic: thepublicslate.com