Restoring democracy: Who you gonna call? Ghostbusters!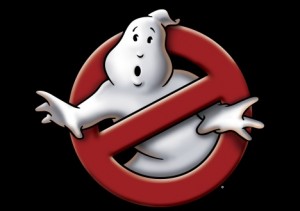 by Azra Naseem
Maldivian Islamists have outed the truth behind the forced resignation of President Mohamed Nasheed: supernatural forces made him do it.
According to an 'exposé' in the Islamist Raajje Islam President Nasheed 'saw dead people' in Male's military headquarters before he submitted his resignation on 7 February.
The author, going by the holy nom degurre 'Al-akh bin Mohamed' [Brother of Mohamed, or something to that effect], reveals what he says he has known for a while, but has been too conscientious to expose until now. Here's some of the revelations that came to Brother of Mohamed:
When he [President Nasheed] was in the military headquarters on 7 February, it is said he saw extraordinarily well-built large men in military uniform. I also have information from a very reliable source that he also saw previously unseen faces dressed in white within the headquarters.
It wasn't just unfamiliar and the unknown that made an appearance that day to spook Nasheed into resignation. There were also familiar faces. Familiar dead faces. Like young Private Hussein Adam, killed during the attempted coup of 3 November 1988.
According to Brother of Mohamed, videos that emerged of President Nasheed shouting, 'Who are these wasters allowed into the HQ?' and 'It is only my orders you should follow' reveals not a desperate Commander in Chief confronting a police/military mutiny, but a very very spooked man shouting at Dead People.
In other words, Nasheed was not shouting at current Defence Minister Mohamed Nazim and current Police Commissioner Abdulla Riyaz, who as civilians with no status had taken over the military and police in order to stage the coup, but at supernatural forces.
Of course, these two men were angels sent from above to instigate what has been described as a government overthrow ordained by Allah.
The moral of the novella factual report is, according to Brother Mohamed, that Nasheed resigned not because Nazim and co threatened him with death and bloody consequences for the nation as he claims, but because of divine intervention that spooked him into giving up his post as the first democratically elected president of the Maldives.
The story quickly became the butt of all jokes on the highly active Maldivian social media network. A prime example is the Tweet that inspired this post:
The only hope to bring back Democracy to Maldives is The Ghost Busters. :/ http://t.co/ZNpIKibL

— Mariyath Mohamed (@EhJu) April 18, 2012
While the more politically active and aware see the fantastical story for what it is, the sad fact is that many Maldivians remain susceptible to such supernatural-induced fear-mongering by Islamists.